Welcome to Hampshire Hypnotherapy
Hypnosis, Hypnotherapy, Psychotherapy for anxiety in Stubbington, Fareham
Please read on to find out about the opportunity of a FREE initial consultation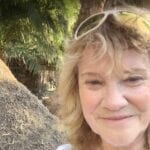 My name is Erica Walsh and I am a qualified, full time hypnotherapist, counsellor and psychotherapist situated in the village of Stubbington, located just outside Fareham.
Have you ever wondered how good you'd feel if you could overcome your problem? We are all plagued with either characteristics and behaviour we don't want, or some that we lack but would quite like.
Psychological symptoms affect many people, but anxiety is the basis for many of our behavioural, psychological, and physical difficulties. The list of links below give examples of symptoms driven by anxiety, and represent some of those more frequently treated. If you imagine anxiety as fuel that drives the engine, which in turn pulls the carriages filled with your symptoms (see list below) then help relieving anxiety inevitably helps diminish symptoms.
Sometimes anxiety serves us well because it is needed when we are frightened, and it helps us to escape from a dangerous situation, but sometimes it isn't so helpful, and it is at these times when our anxiety button is turned full on that we seek help in order to get back to 'normal'.  The list represents more frequently treated symptoms, but if you don't see your particular problem just call me on the above number, email me at ericaywalsh@gmail.com or use the form on my contact page, and we can discuss it during your FREE initial therapy session.
Book a Free Initial Therapy Session
Are you curious to learn how hypnotherapy, and psychotherapy work, and how they can help you?
For a limited period, I am offering an hour long session where you can discover the answers to these questions, and any others you may have. There is no catch with this offer just an opportunity to discover how these processes work and how they will benefit you should you decide to proceed.
During the FREE session you will begin to understand how retraining your mind can help you overcome problems, and unwanted behaviours – reducing your symptoms in just a few weeks.
Confidence problems
Emetophobia
Fear of dirt and germs
Homosexual Obsessive Compulsive Disorder (HOCD)
IBS
Recovering from Narcissistic Abuse (NPD)
Post Traumatic Distress Disorder (PTD
Low self esteem
Obsessive compulsive disorder (OCD)
Panic attacks
Performance anxiety
The problems that affect people can be placed into three categories which are physical, emotional, and behavioural:
Physical Problems
Pain management, and the perception of pain. Ticks, twitches, and other involuntary movement.
Emotional Problems
Anxiety, fear, panic attacks, phobias, exam nerves, anger, grief, low self esteem and much more.
Behavioural Problems
Overeating, smoking, excessive drinking and different types of addictive behaviour.
To discover how easily hypnotherapy and psychotherapy, can help you – just pick up the phone, text or email me and arrange your FREE INITIAL CONSULTATION and we can discuss your problem and look at ways of resolving it.
Conveniently located off J9 M27 for Portsmouth, Fareham, Gosport, Stubbington and surrounding areas.